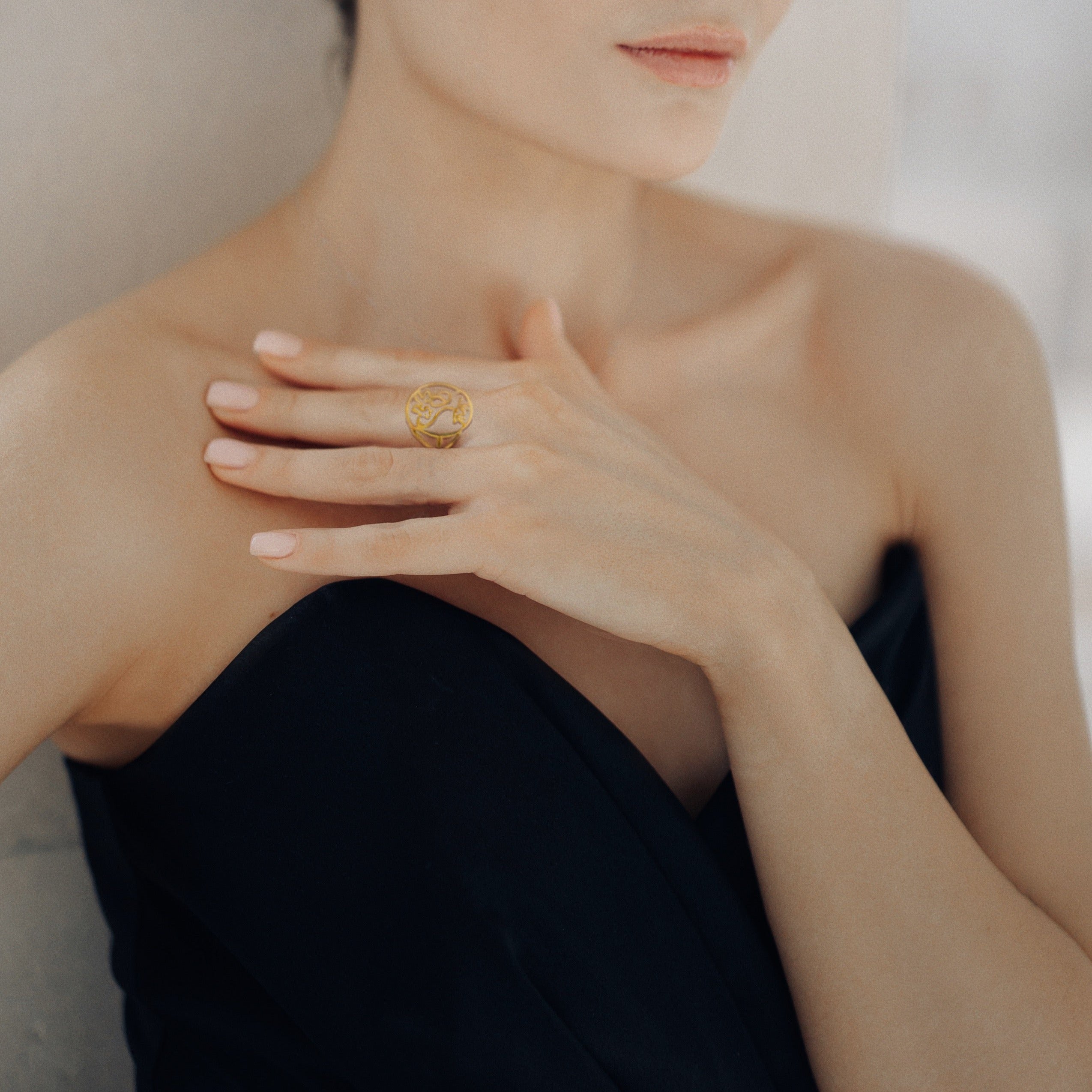 THE FOOL Spring Insect Relief
"THRIVE" was originally born in Florence, the leading city-state of the Italian Renaissance. Over the years, we have mixed more European classical luxury features to design our accessories. This time, we specially extracted new inspiration from East Asia and developed our first A precious metal jewelry.

The first Tarot card "0 The Fool THE FOOL", we dismantled the two words "fool, fool" with the small seal script stipulated by the ancient Qin Empire, and we finally chose to replay the word "stupid" and extend it like a branch Curly lines to interpret the word "stupid" is our most poetic embodiment of decorative art; and the three parts of the square character: spring, worm, and worm, happen to be closely related to this season, THRIVE, and the burst of life. inseparable link.

The forward "0 Fool THE FOOL" is actually not full of derogatory meaning and cruelty as it is literally. In terms of the composition of the traditional Universal Waite Tarot (Universal Waite Tarot), it is a single traveler on the cliff with his hands open , facing the sky, with the scorching sun on his back, and a companion dog, and he is about to go forward bravely and embark on an unknown journey - therefore, drawing the Fool's card represents "living in the moment", firmly grasping the The experience that has been gained from the past and the spontaneous power of the present.

It is inevitable to be stupid in life, fall and lie down for a while, but never give up.

This is April, spring—the revelation we have received, and the story we want to tell you.
- Facade width 1mm
-Ring width 2mm
- 18 Karat Gold (Au750)
- Can be customized as 14K gold, 18K white gold or platinum

THE FOOL Spring Insect Relief