國際配送因新型冠狀病毒而延遲或暫緩之更動

親愛的顧客您好,
受新型冠狀病毒肺炎(COVID-19)疫情影響,承運航空公司暫停航班致郵路中斷,截至目前為止「可收寄出口國際航空郵件之國家/地區」為41個;且目前發往可通達國家之郵件,郵遞時效皆有所延誤。
(截至2022/1/10更新)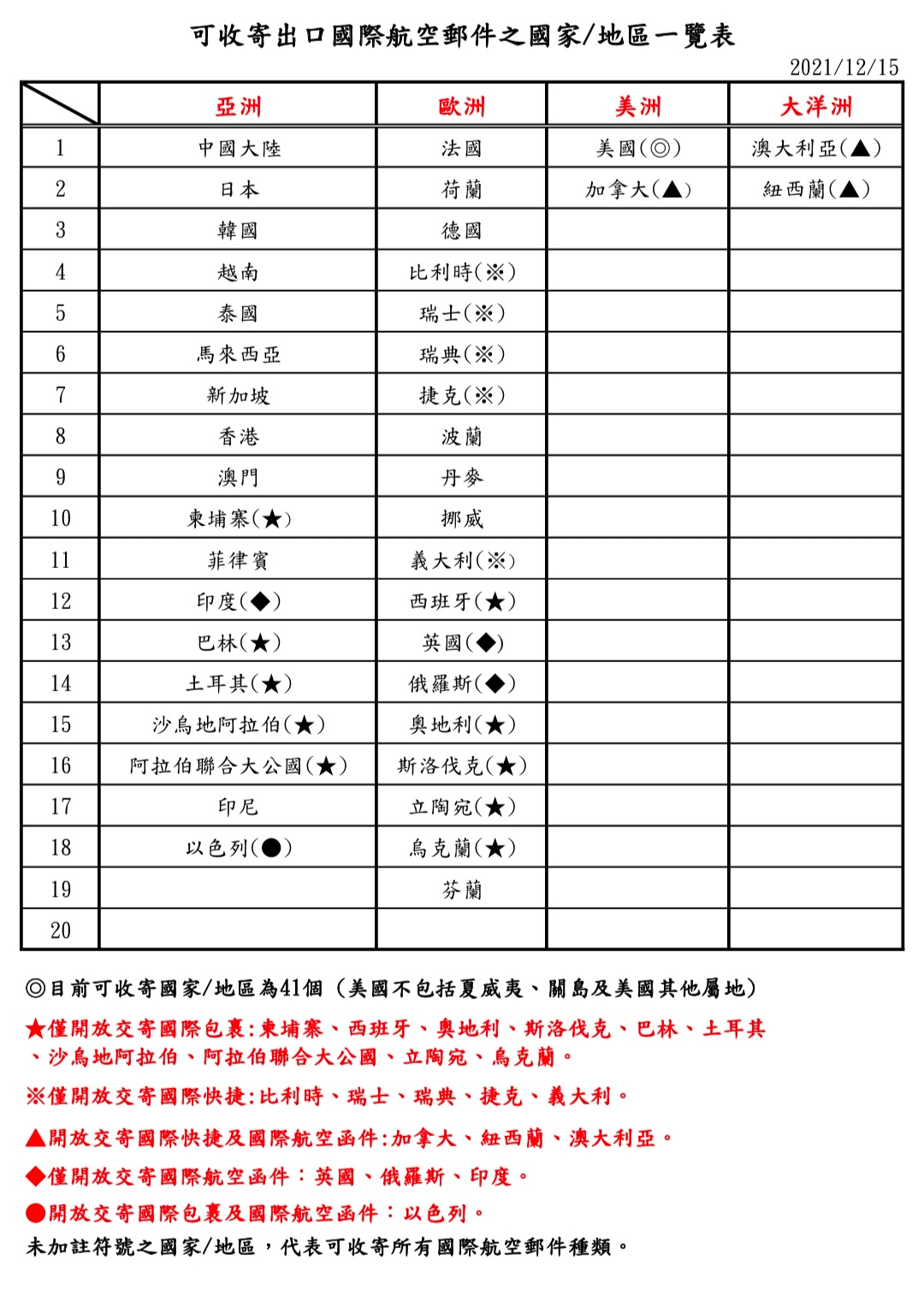 COVID-19 Shipping Updates

Dear customers,

1. In the wake of of COVID-19 , airlines have suspended flights, so airmail services (including air parcel and EMS) to many destinations are suspended. Currently, Airmail services are available to 41 destinations. Feel free to write to [email protected] to discuss alternative shipping solution.
(2022/1/10 edit)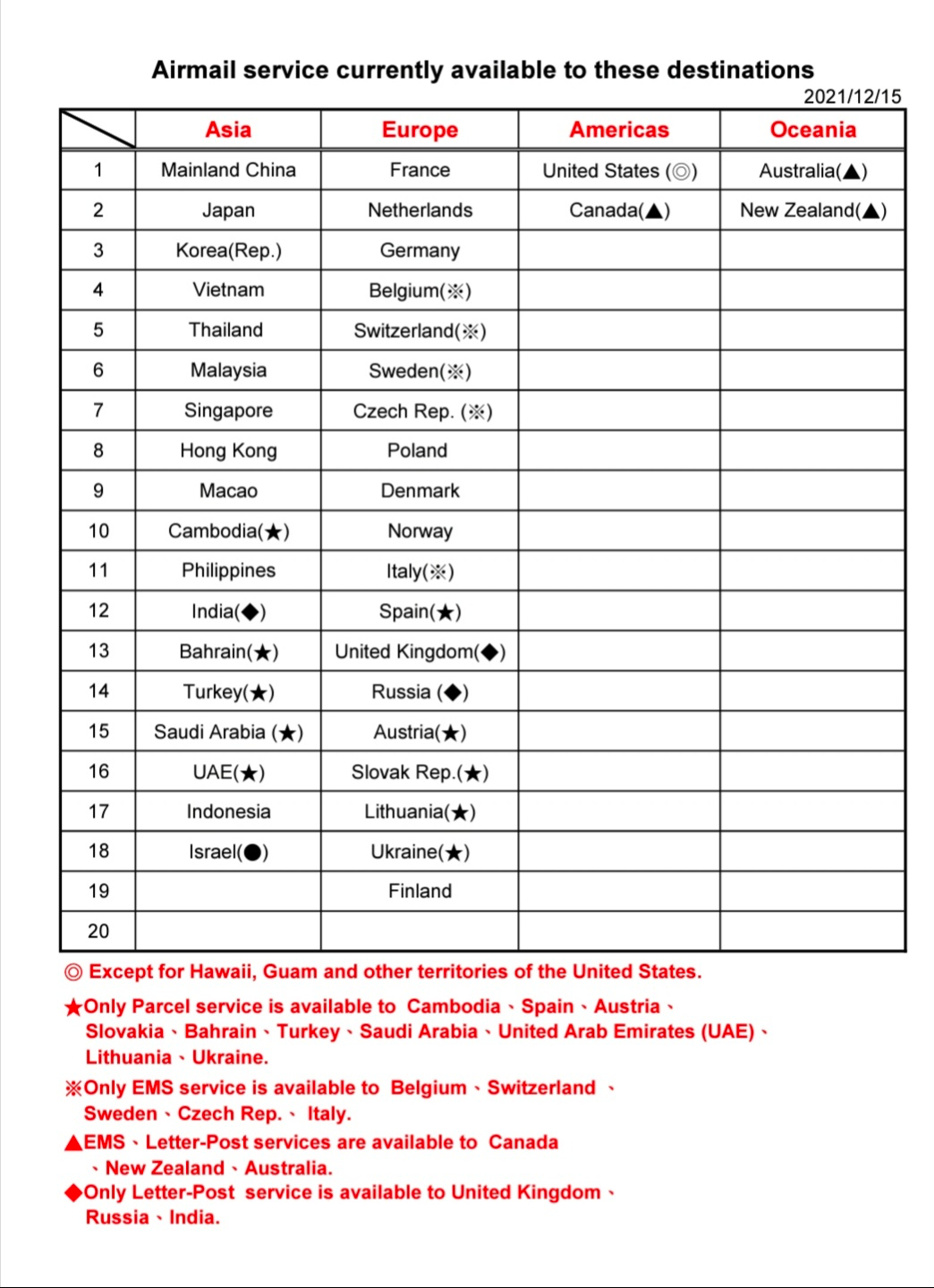 配送須知 Shipping
國內配送普通配送在台灣本島、外島皆由中華郵政掛號統一寄出,本島需要 2 至 4 日寄達,外島需要約 7 日寄達(不含假日)。
國際配送由中華郵政掛號、順豐快遞或其他物流服務寄出(根據國家不同),約需要至少 5 至 21日寄達。
若有特殊急用狀況皆可來函協議使用其他快遞服務。
消費金額滿 NTD.8000 享有國內免運費,滿 NTD.10000 享有國際免運費。
---
For domestic customers, we use registered postal service with a tracking code, it might take 2 days to maximum a week to finish the delivery.
The international shipping fee varies for each order, it usually takes 5-21 days to finish the delivery.
If you have urgent needs please contact us directly.
Free shipping for all orders over NTD.8000 (Domestic)
Free shipping for all orders over NTD.10000 (International)