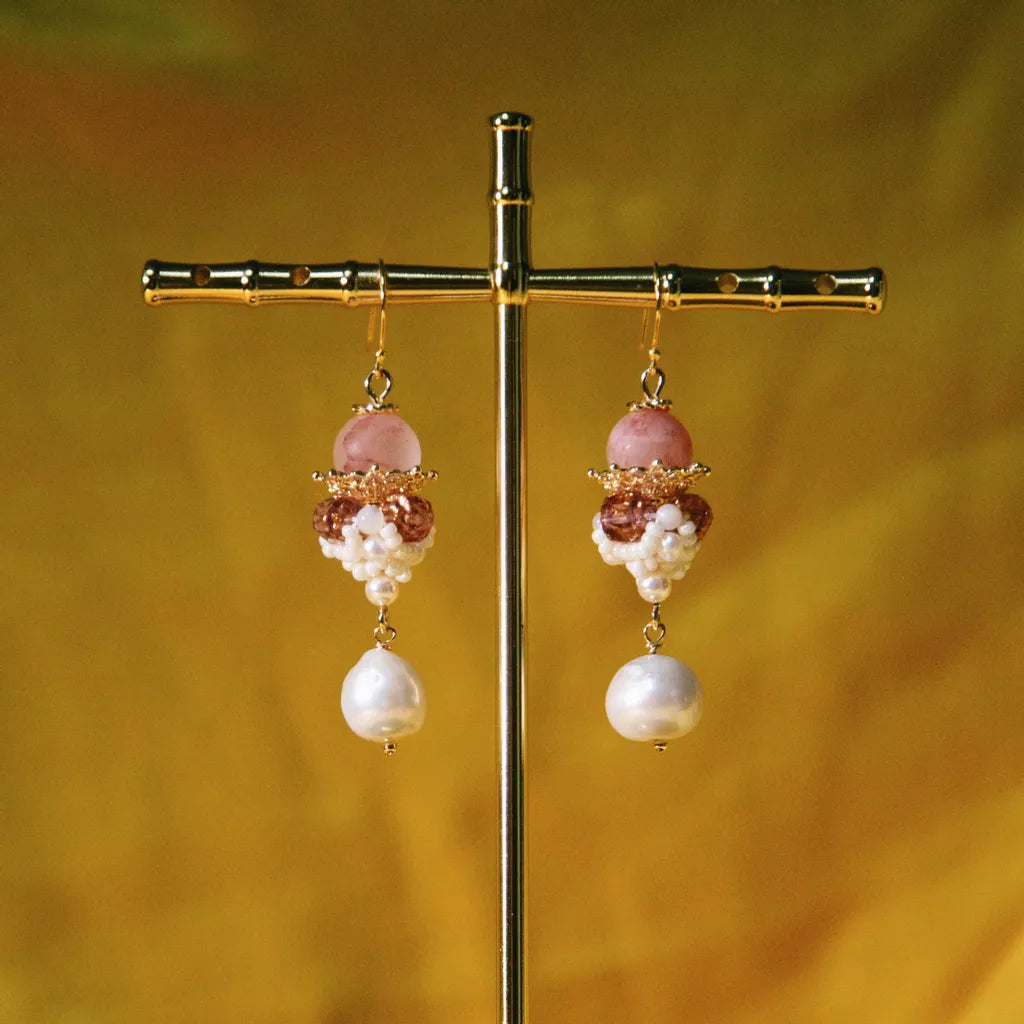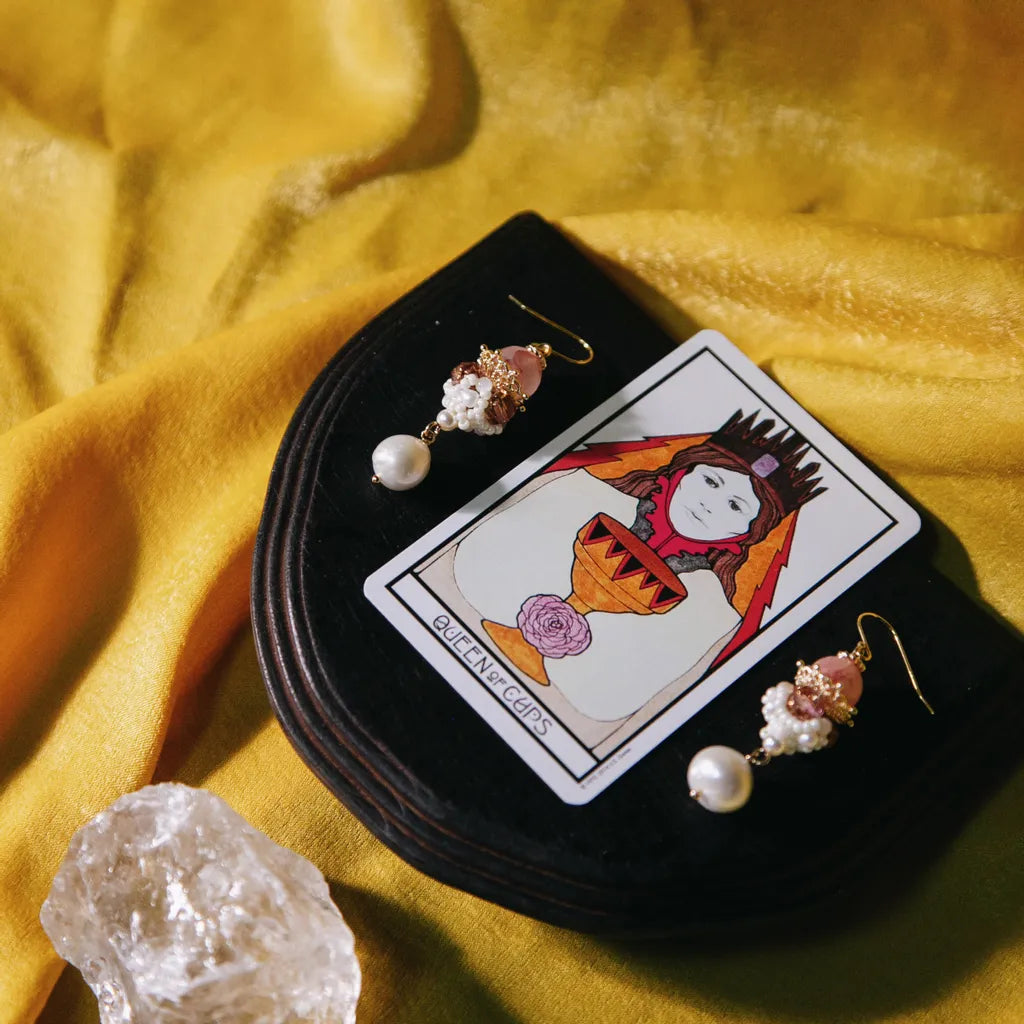 Queen of Cups Taro Persian Agate and Pearl Earrings
Queen of Cups Tarobos Ruby and Pearl Earrings
The Queen of the Holy Grail is the leader and authority of the water element, she attaches great importance to intuition, and can extend the self-control of the mind to the outside as she wishes. In short, the dream calculated in the heart has a high probability of being realized. Similar to the Pope in the Major Arcana, she is kind and just, but also prone to sentimentality, and empathy works like a mountain stream.

In this creation, I referred to the works of different painters besides the universal Rider-Waite, and I was also very attracted by the deck drawn by David Palladini, which is actually my most commonly used card.

In this image, there is a beautiful pink flower with double petals in the middle of the symmetrical configuration, so I also chose pink Czech fire beads and pink Persian agate, each representing the Queen of Grail's yearning for love and dreams With practice, it is the ultimate "Dream Stone", equipped with our classic cup weave method, and the last large Edison pearls that are comparable to seawater pearls.
✺ Freshwater pearls - beauty skin care, improve immunity ✺ Persian agate - energy center, balance the chakras

- about 6 cm long
- Sterling Silver Ear Posts or Brass 18K Gold Plated Screw Ear Clips - Sold in pairs - Design and manufacture in Taiwan 
Queen of Cups Taro Persian Agate and Pearl Earrings