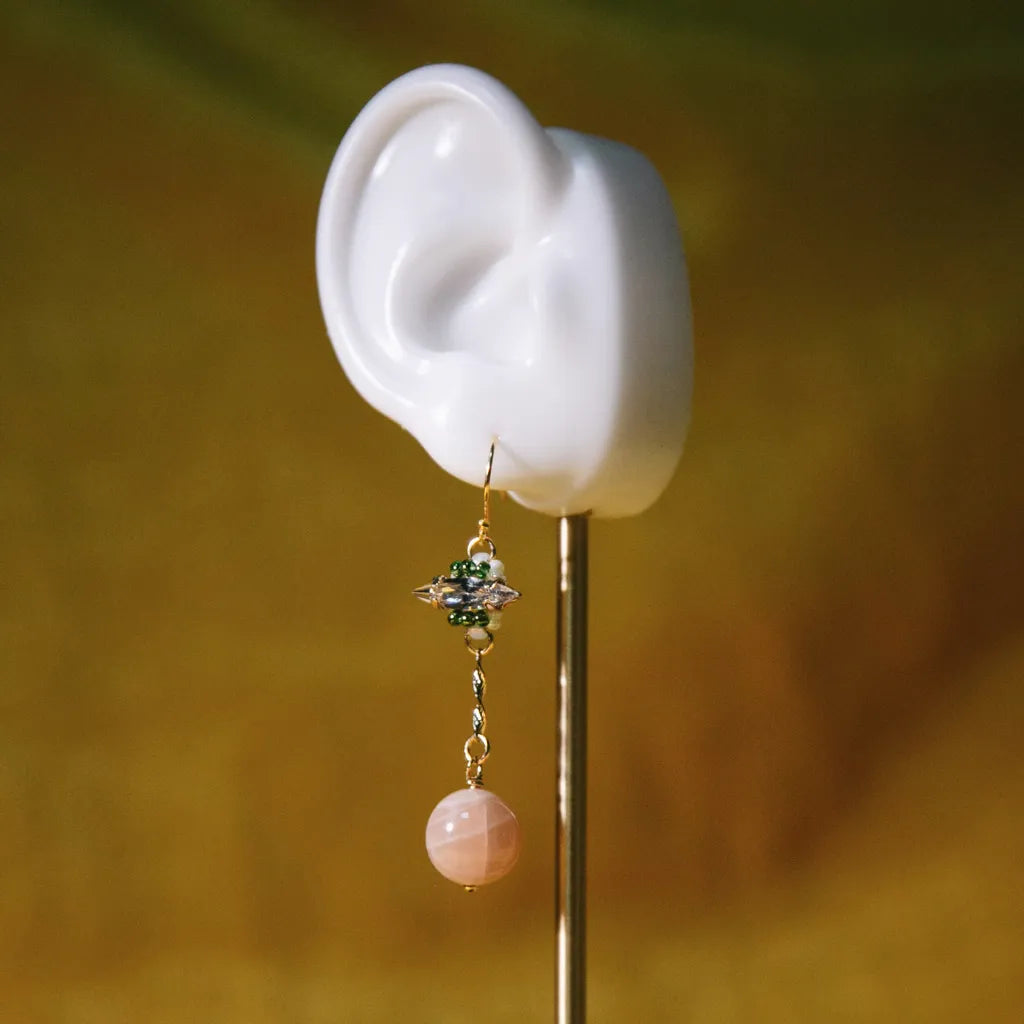 Queen of Rods Queen of Rods Tarot Zirconia Crystal Transparent Beaded Earrings
Queen of Rods Queen of Rods Tarot Zirconia Crystal Transparent Beaded Earrings
The Queen of Wands is the queen of the fire element. In the right meaning, it represents belief in one's own value, a high-intensity ambition for oneself and the surrounding environment, strong sensibility, optimism, activeness, flexible response, and occasionally a bit of rebellion. revolutionary temperament. But because of their energy, they may be less patient with details.

There is a black cat accompanying the Queen of Wands in the Universal Waite Tarot. We chose zircon and a small amount of Japanese green glass beads to weave. The slender pupils are clear and sharp.

In order to alleviate the above-mentioned negative characteristics, the orange moon stone (also has a cat's eye effect in different angles of light refraction) is hung on the bottom, which can stabilize endocrine and metabolism in physiological regulation, and can also improve sleep quality; moderately soothing in personality Stubborn, staunch and impulsive characteristics.
✺ Orange moon stone - ease, stability, balance and stubbornness ✺ Zircon - exorcism, hypnosis

- about 5 cm long
- Sterling Silver Ear Posts or Brass 18K Gold Plated Screw Ear Clips - Sold in pairs - Design and manufacture in Taiwan 
Queen of Rods Queen of Rods Tarot Zirconia Crystal Transparent Beaded Earrings