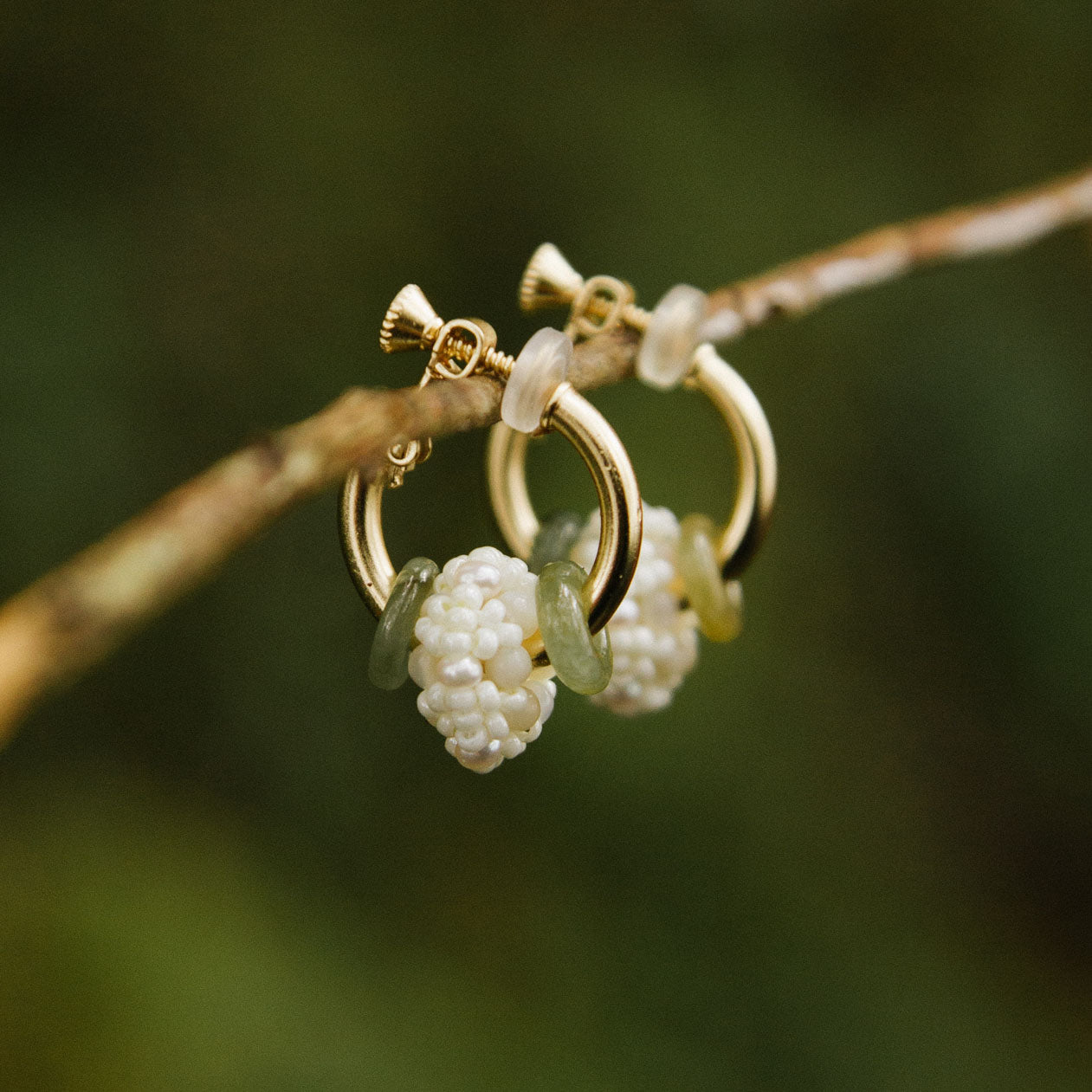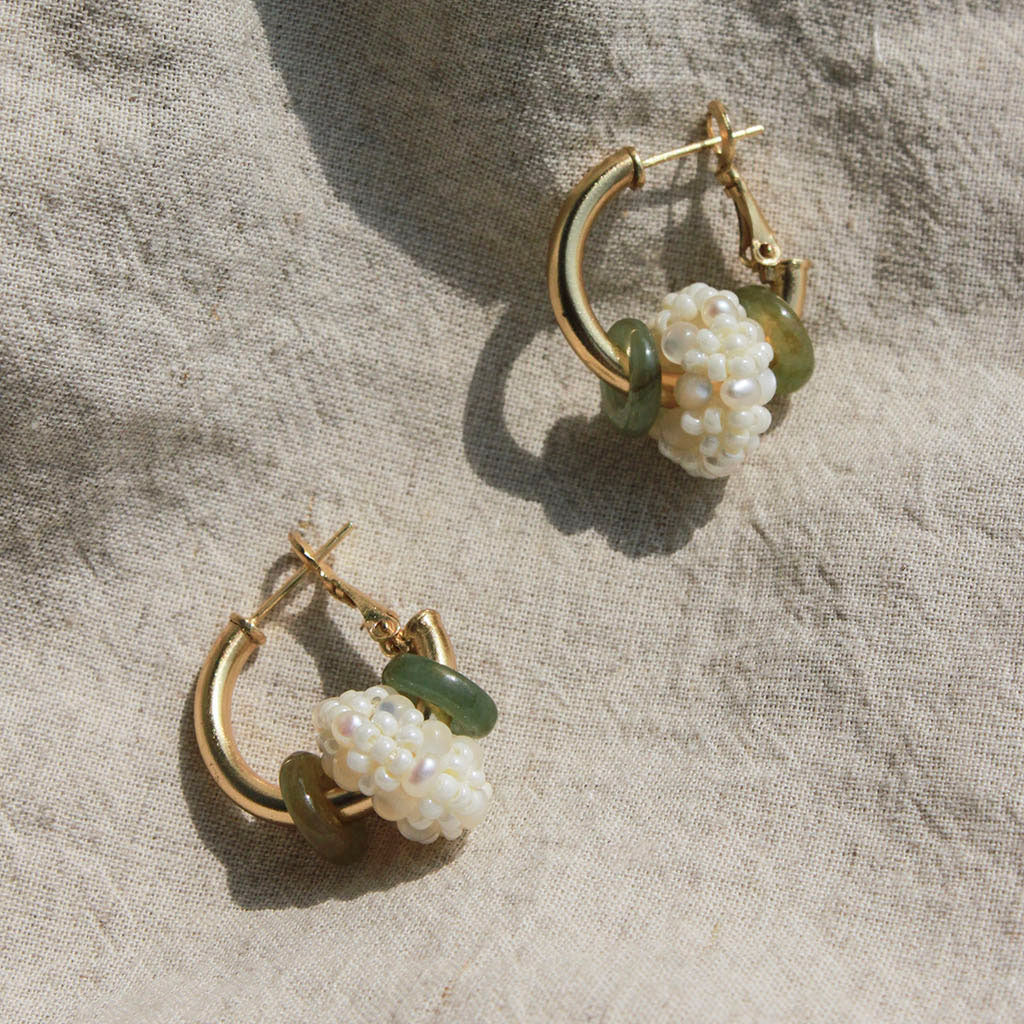 Rime Earrings Frosty Earrings (Limited Design)
Wild Treasure Wild Treasure x THRIVE
* Limited joint model, out of print when sold out *
*This product is not applicable to any discount coupons*
-Dun earring material: thick brass plated with 18K gold, optional 925 sterling silver ear pins or brass ear clips
- Ice crystal snowball beaded ornaments Material: Jade, Japanese glass beads, shells, pearls
- Diameter of earring ring: 2 cm / diameter of jade ring: 0.9 cm / diameter of ice crystal snowball: 1.5 cm
- Sold in pairs
---
Wild Treasure's hoop earrings are inspired by the ancient food utensil "Dun". They are made of pipe material, and the shape is thick but quite light. Like a container, it safely holds the greenery in winter and the ice crystal snowballs hand-woven stitch by stitch, retaining the rare snow scene in the mountains before the sun rises. Break down the woven balls used in the Papanași pearl donut series. The inner diameter and the sphere are enlarged to make it more weighty, and it is just right to match the earrings and jade rings.

"Frosty Rime" is an impromptu work created by Ye Bao and I at the market at the end of last year. We both insist on beauty, and we usually face a choice barrier when we think about new products, but the co-creation process was unexpectedly smooth that day. I think it is because the materials used have reached their best state.
Staying in China for the whole winter also has more opportunities to explore Taiwan's beautiful mountains. Look, this year's snowfall is particularly abundant. Unfortunately, we were a few steps late in chasing the snow. When we ran into the mountains, there was only residual snow and heavy fog. However, I found that the thick and dense moss vegetation in the forest is more suitable for this design named "Smoky Rime".
The number of mini jade rings collected by Wild Treasure for many years is rare, and they are not available for purchase at present, so this joint name will not be replenished if it is sold out!
The jade ring and ice crystal snowball are detachable, and can be matched with brand necklaces to make various changes.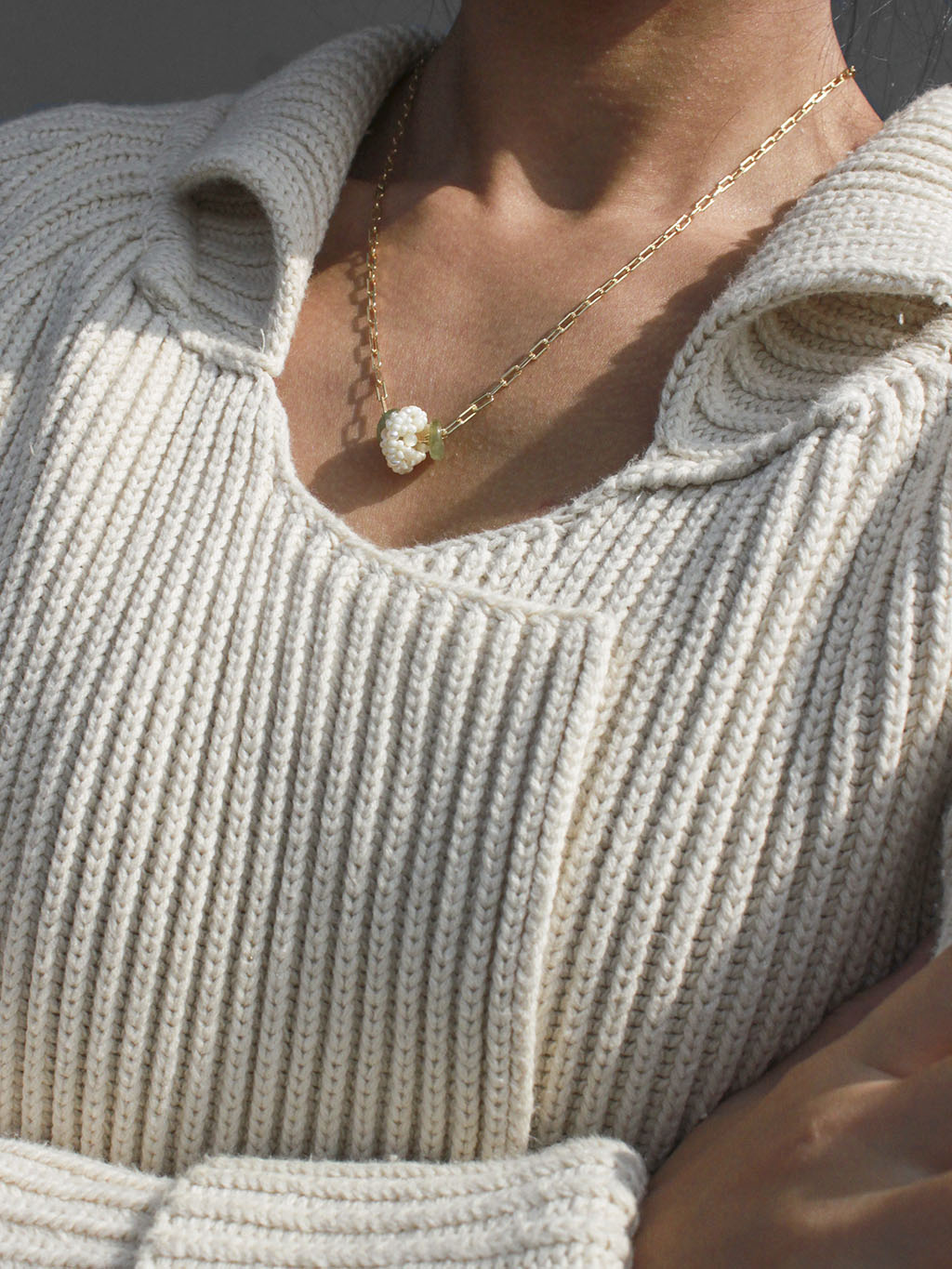 Rime Earrings Frosty Earrings (Limited Design)