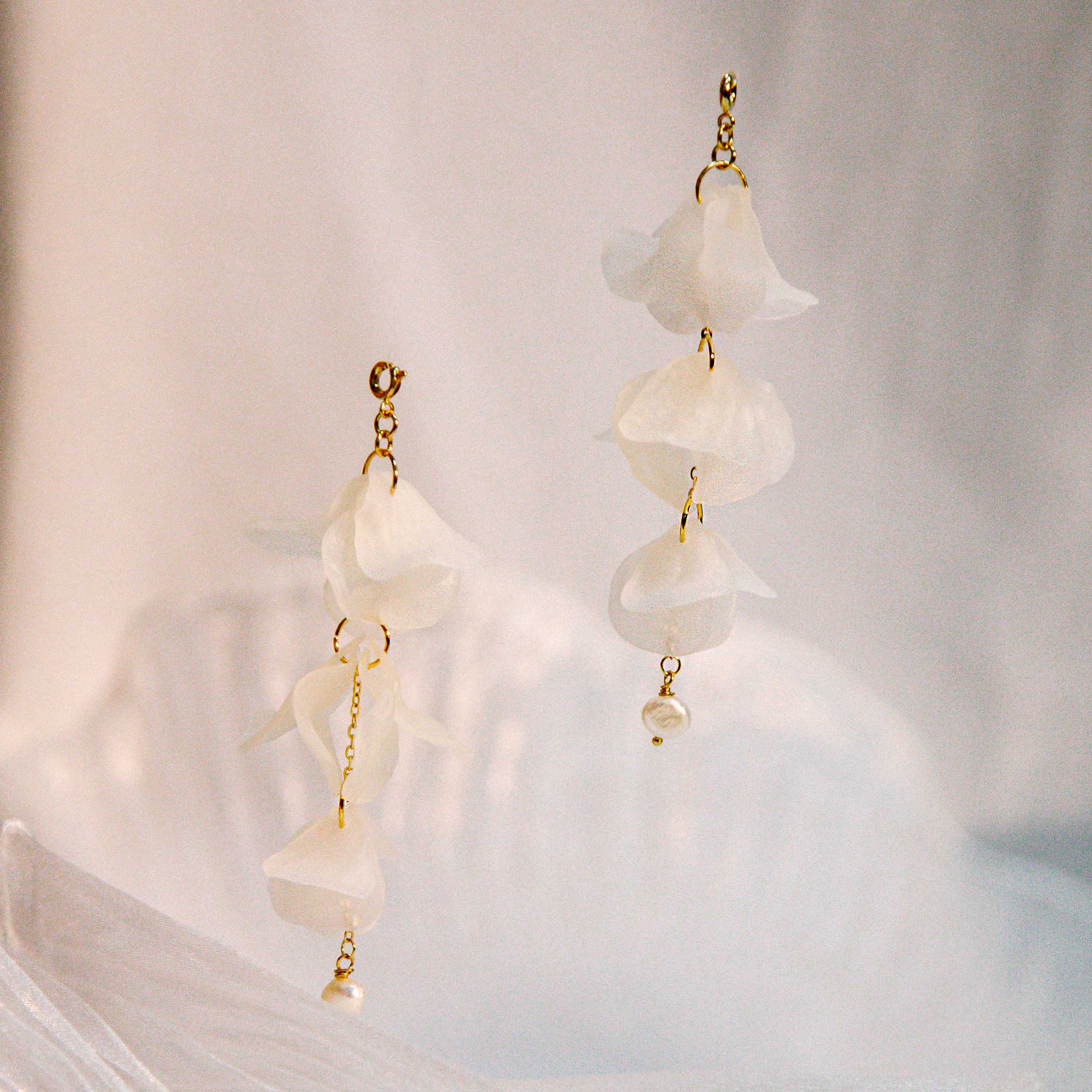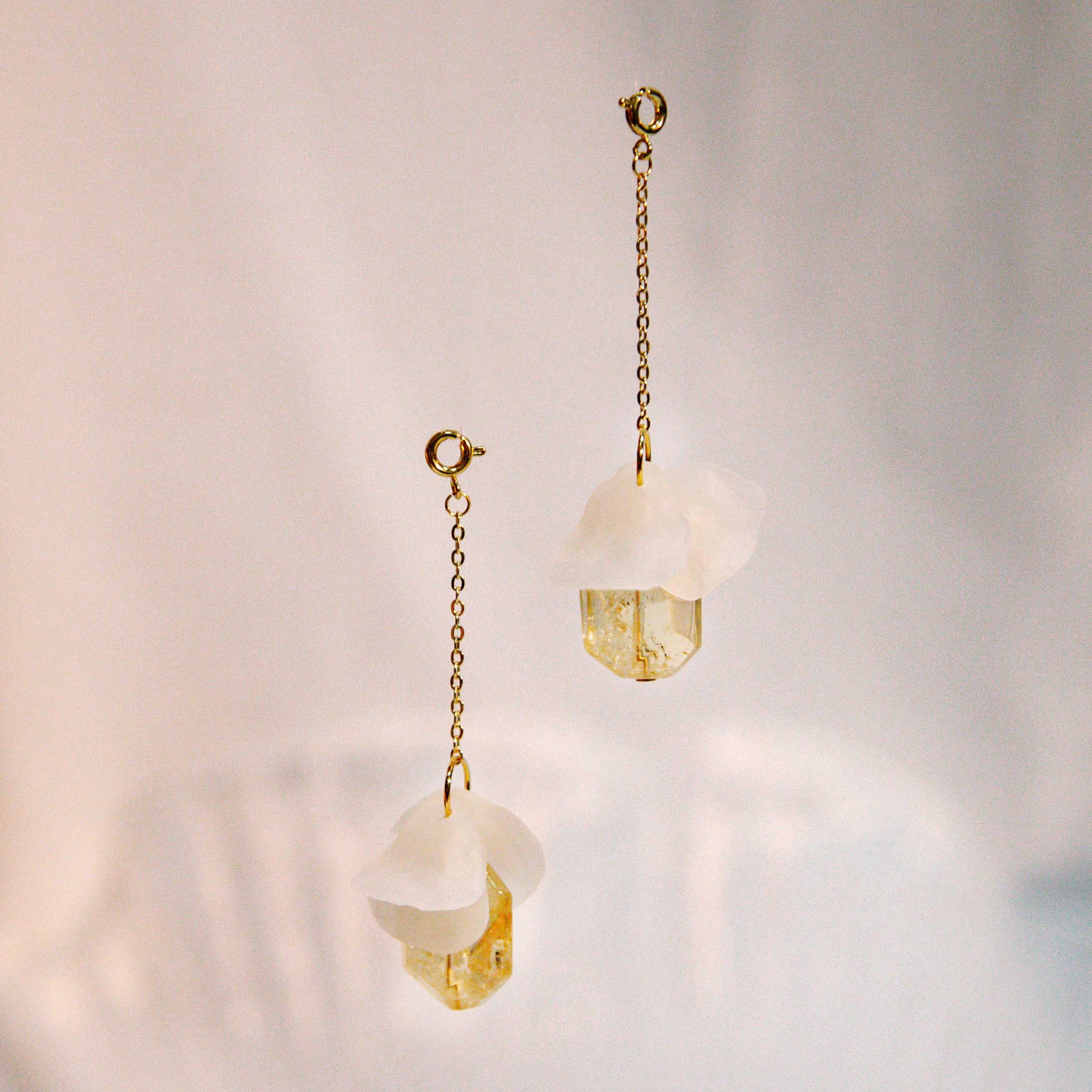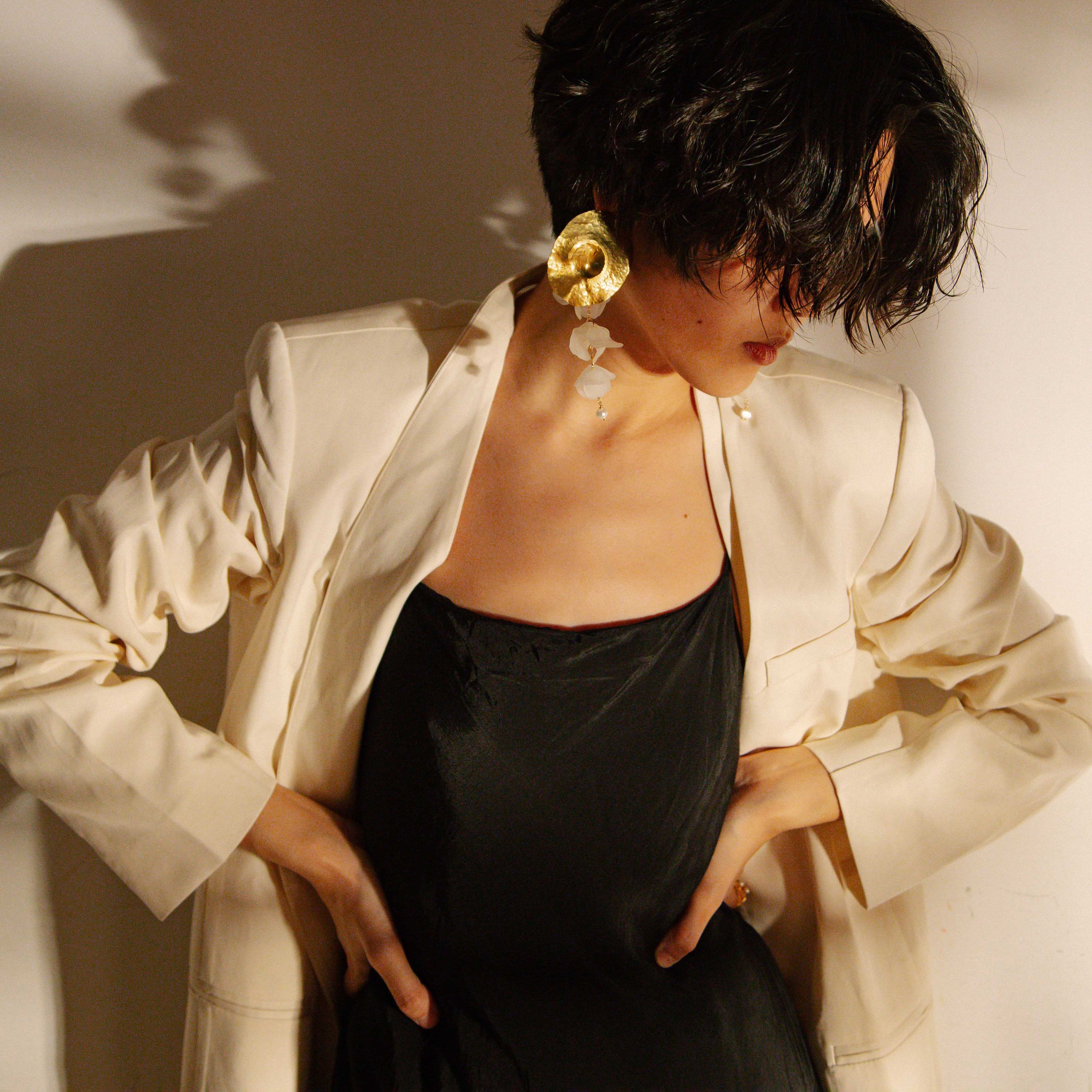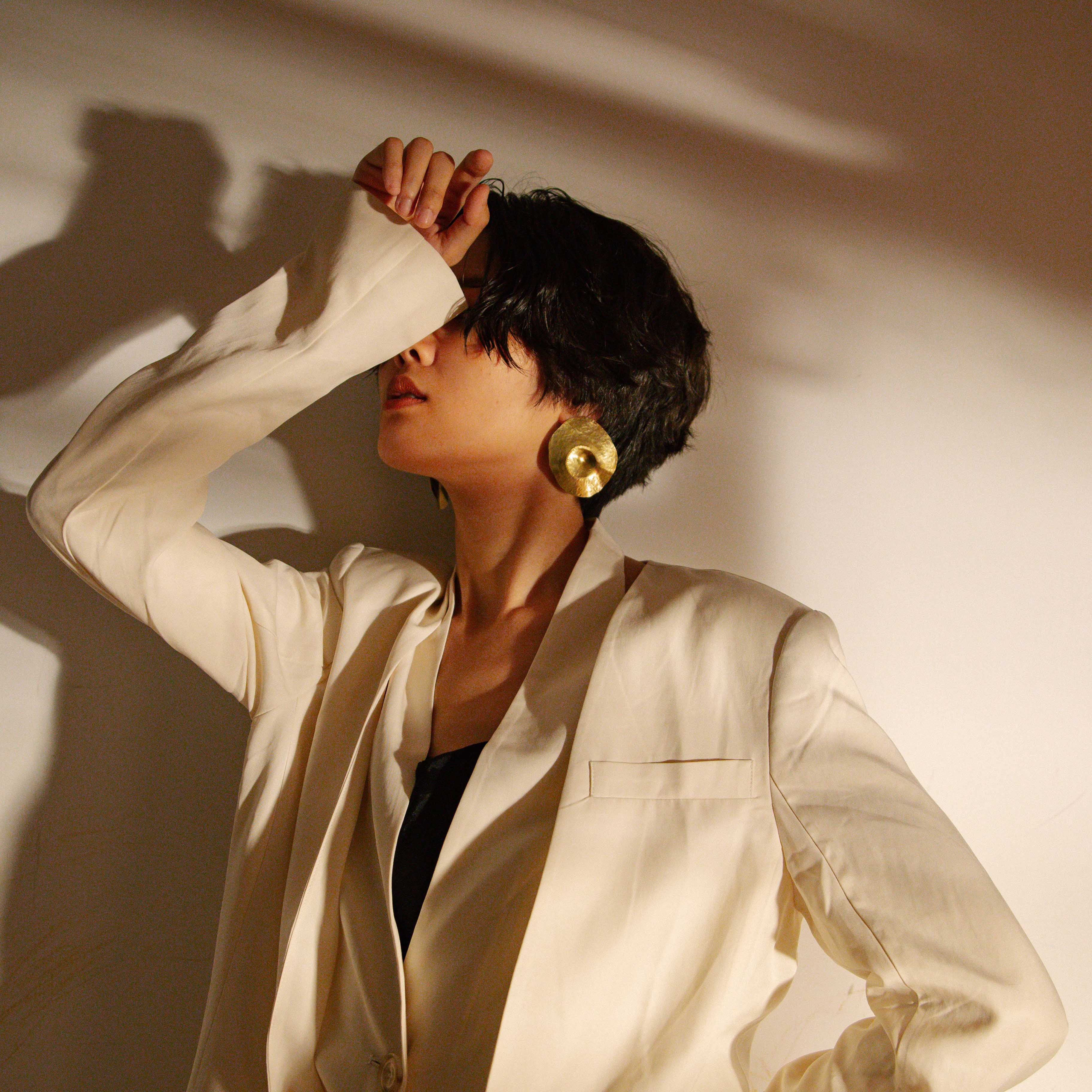 (Set) Blooming Tides II Ra Earrings - Sun God
(2021 new version)
Blooming Tides II Ra Earrings - The Sun God
The shape like a fringe is inspired by the finely chopped scallops cruising on the shore tide. The upper and lower detachable buckle design is both complicated and simple, and it can be taken into account whether it is daily or party. Re-enactment of the first generation of agate Blooming Tides in 2018. The heavy natural stone on the upper part is replaced by European soft pottery discs baked by hand mixed colors. The hand-pinched petals on the hanging part are also more lively and three-dimensional, and the overall weight is reduced by 50%. A pair is only 30g, so that new and old fans who are troubled by the weight of the first generation can have a more comfortable choice!
Special Edition: Ra - God of the Sun
📇
THRIVE, which was born on the summer solstice, launched the sun god earrings this year. It was inspired by the main god of the Fifth Dynasty in ancient Egypt, "Ra". center.

It looks heavy but is very light. Each piece is hand-cut and satin-finished in a Taiwan studio. It is your most powerful and warmest Statement Jewelery.
📇
- The total length of the big spray is about 8 cm
- The total length of the hanging small spray is about 10 cm
- The total length of the citrine is about 9 cm
- Forged and knocked brass pieces, about 3.5 x 4.2 cm in length and width
- Belgian polymer clay / brass thick-plated 18K gold /sterling silver ear post or screw ear clip- Sold in pairs - Design and manufacture in Taiwan 
(Set) Blooming Tides II Ra Earrings - Sun God