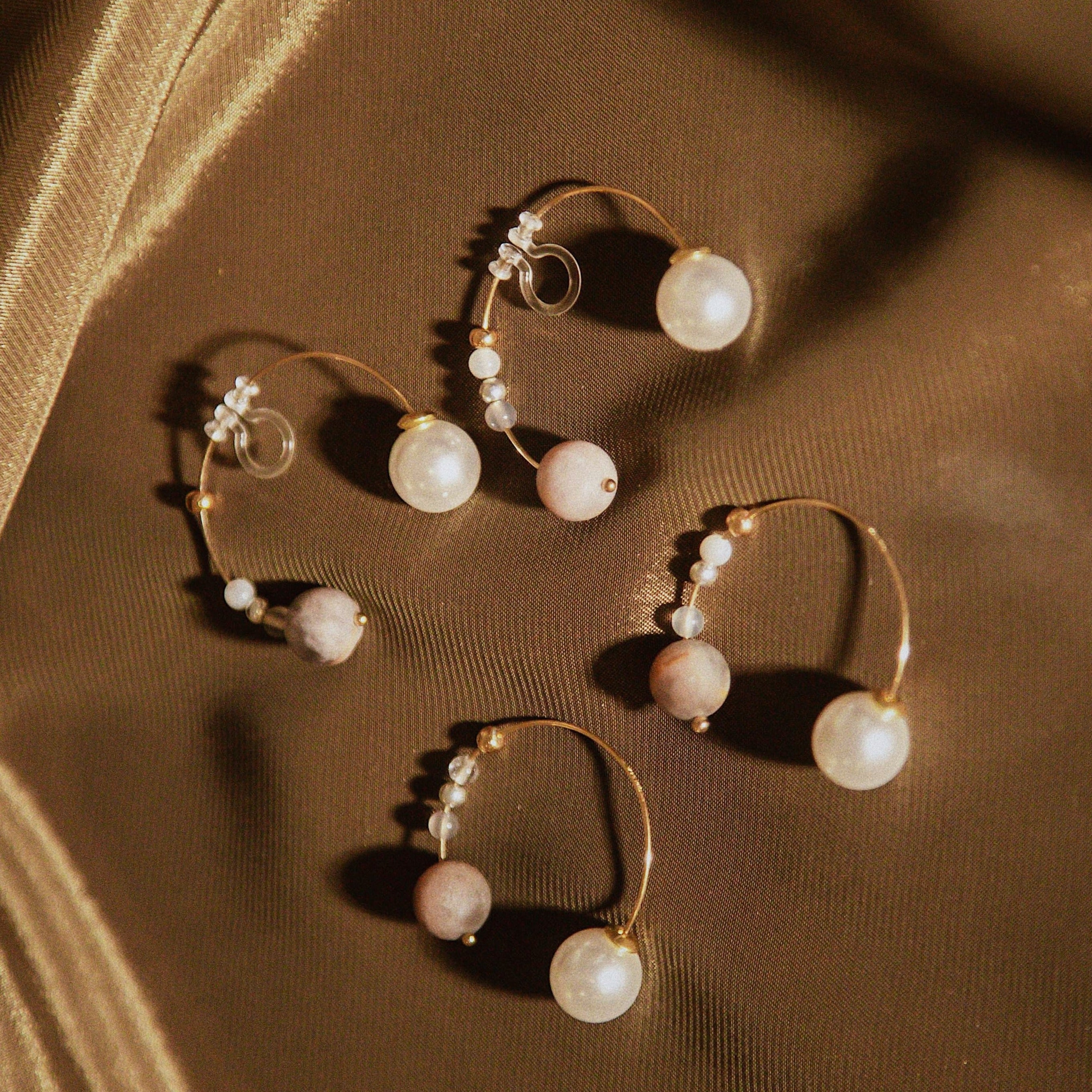 Solar Eclipse Halo Earrings
The creation of the 5th anniversary uses the sunstone of the triclinic family. The warm orange-red hematite and goethite will be in the shape of grains or flakes in the stone, which is dazzling and dazzling as its name; but compared to the more popular As for the popular golden sunstone, I chose the black sunstone, which looks dim but shimmering. Its eclipse-like spectacle has low-key hair and cat-eye phantoms, like a lake of mirrors stirred by a thousand wisps of wind.

Holding these ores in my hands, I remembered one of a series of symbolist paintings I made a special trip to see in the Metropolitan Museum of New York many years ago: "Isle of the dead" (Isle of the dead, by Arnold Böcklin, 1880), The painting in the New York Museum happened to be completed by the painter in the summer of June at the end of the nineteenth century.
"Death is just another path, one that we all must take. The gray rain-curtain of this world rolls back, and all turns to silver glass, and then you see it."
- about 25 mm in diameter
- Black sunstone/shell/white crystal/gray agate/14K gold injection
- Sold in pairs
- Design and manufacture in Taiwan
Solar Eclipse Halo Earrings